Living WELL is a life changing wellness curriculum focusing on mastering one's emotional, physical, and financial wellness. Typically a five week course taught in person in cohorts, our new online version allows you to learn at home and at your own pace.
Through the Living WELL Journey, participants develop a new level of leadership and purpose. They are able to unlock their inner strengths, talents, and abilities, while simultaneously overcoming fears, obstacles and reframing negative experiences. This program offers scientifically proven research and easy to implement strategies that dramatically improve the lives of our participants emotionally, financially, and physically.
This Curriculum Is for Both Individuals and Organizations
This curriculum is perfect for individuals looking to find balance, inner peace, and strength while embracing their family, career, and self-care.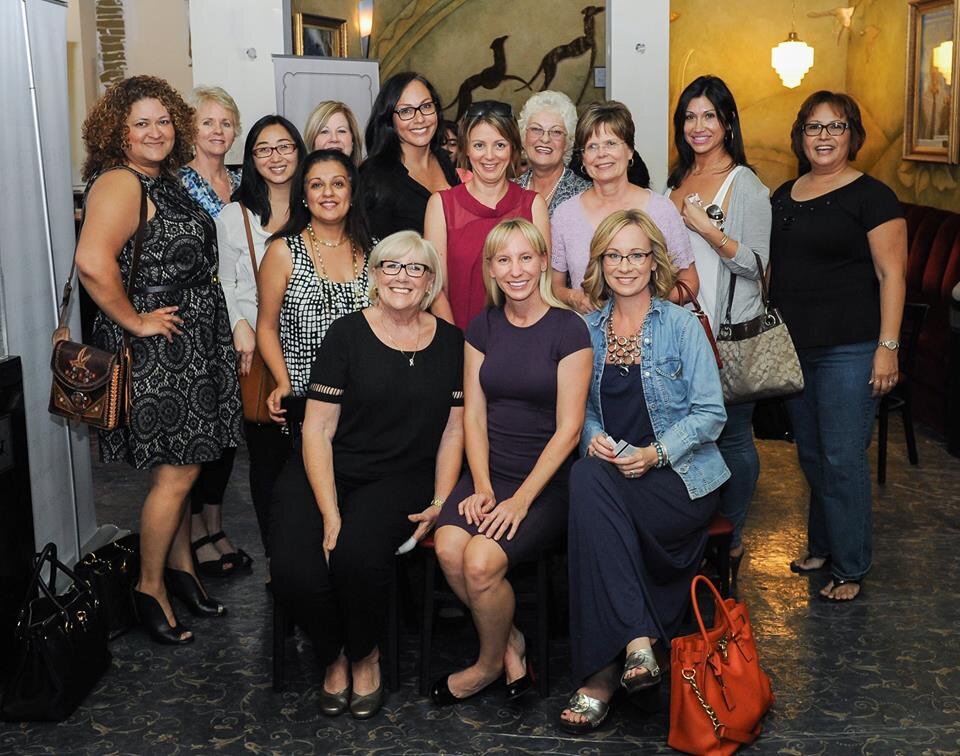 We are excited to provide this curriculum to companies, corporations, organizations, small businesses and nonprofits looking to provide quality results and wellness nourishment to their employees. Through our program, organizations can create a harmonious, productive, and positive workforce where everyone feels their work is aligned with their life's mission and the people they work alongside complement each other's strengths.
What Do Our Clients Receive?
Individuals
A renewed sense of wellness, joy, and peace.

A grasp on their financial wellbeing, strategies to overcome stress, and science based strategies to improve their physical wellness.

Learn their unique inner strengths in order to improve leadership skills and live "in the flow" to fulfill their goals effortlessly.
Organizations
Companies, organizations, corporations, small businesses, and nonprofits will receive a more productive workforce with fewer missed days, staff that enjoys their work and works harmoniously together as a team.

Fewer inner conflicts, less disgruntled employees, more peaceful environment, a more productive staff, resulting in an overflow to create a happier customer experience as well.
• Five Modules
– Together We Rise
– Emotionally Well
– Physically Well
– Financially Well
– Living Well Into The Future
• 17 Lessons
• Online Log-In—Learn At Your Own Pace
• Printable and Digital Worksheets and Course Supplements
• Heart Math Live Sessions
– Access to our Private Living WELL Participant Facebook Group
The Impact Our Curriculum Has Had On Our Clients
The Women's Education and Leadership League's Education Committee--also known as, "Team WELL-Inspired", is a team of diverse leaders who brought their talent, education, expertise, and hearts together to develop the Living WELL curriculum. Team WELL-Inspired's intention is to positively impact the lives of everyone who embarks on the Living WELL journey.
Alana Scott, CDFA™
President
Alana is the President and Co-Founder the Women's Education and Leadership League. She also serves on the Women's Education and Leadership League's Education Committee where she co-authored, teaches, curates, and develops the Living WELL curriculum.
With over 16 years of experience as a leader in the financial industry, Alana continually seeks to promote opportunities that improve the financial wellbeing of her clients and the community she serves. As Co-Founder of the Lattig Scott Wealth Management Group of Raymond James, Alana helps her clients develop a compelling financial future for themselves, their family and the legacy they wish create.
A sought-after public speaker, Alana shares her experiences and inspiration with audiences across California, talking about the importance of improving the quality of financial literacy for women. She is an active proponent of developing financial solutions for women and girls in communities across the United States to create financial confidence and independence.
Alana is the 2016 recipient of the National Sue Haskoor Lifetime Achievement Award, she is one of the 2017 Modesto Bee's 20 Under 40 winners, Alana is one of the 2018 winners of the Stanislaus County Women of the Year Award. The Women's Education and Leadership League is the 2016 recipient of the La RAZA Award presented by El Concilio. Alana serves on the Board of Directors for CASA Stanislaus and El Concilio.
Alana believes that providing education centered around the intrinsic relationship between overall wellness and financial literacy is the key to elevated success is all communities.
Sarah Moore
Director of Education
Sarah Moore is the Director of Education and Board Member for Women's Education and Leadership League. Sarah is responsible for curating, updating and improving curriculum based on research using empirical data. She leads the research and development department, documents data, develops surveys, follows up on participant's progress.
Sarah's educational background in Health Sciences and Community Health experience has been a valuable asset to Living WELL. As a HeartMath Add Heart Facilitator she helps the Living WELL participants make that life altering connection with their own heart and their own physiological wellbeing. She earned her Bachelor's Degree in Health Science and Community Health at California State University, East Bay where she cultivated her passion for Women's Health and Advocacy. Her diverse work history from retail to asset sales and market management, grant writing to health education, social work to community outreach has given her deep insight.
Sarah is a mother of two beautiful children, Brian and Elizabeth. Sarah strives to live in service and considered her life's work empowering women to become the best versions of themselves and to promote health and wellness.
Carolyn Gilton, MBA
Director of Finance
Carolyn is the Finance Director and Board Member for the Women's Education and Leadership League. She also serves on the Women's Education and Leadership League's Education Committee. In her role, Carolyn collaborated, curated and teaches WELL's curriculum. Carolyn authored WELL "Love your Body" section in the Physically WELL chapter, and "Becoming the CFO of your Life" in the Financially WELL chapter of WELL's Living WELL curriculum. Carolyn co-leads WELL's Living WELL cohorts at the Stanislaus County Office of Education, Sierra Vista Child & Family Services, the Latina Entrepreneur Symposium, and the EmpowHER Lounge.
Carolyn is the Management Services Administrator for the District Attorney's Office. She is responsible for Fiscal and Administrative functions such as Accounts Payables, Accounts Receivables, Budgets, Financials, Payroll, and Grants Management. Carolyn supervises a staff of 7 wonderful employees.
Born and raised in New Jersey, Carolyn received her Bachelor's Degree from the University of Delaware. She earned her Master's Degree in Business Administration from California State University Stanislaus with a concentration in Accounting. She was the Finance Director for non-profits Head Start and Catholic Charities prior to joining the DA's office. She is passionate about the Family Justice Center which is a start-up project that serves victims of crimes such as Domestic Violence, Human Trafficking, Stalking, and Dating Violence.
Carolyn's life mission is to spread financial education and awareness to women of all backgrounds so that they can take control of their life.
Domenica Escatel, M.Ed
Community Relations Director
Domenica is the Community Relations Director and Board Member for the Women's Education and Leadership League. She also serves of the Women's Education and Leadership League's Education Committee, where she co-authored Living WELL and develops key partnerships in order to bring this life-changing wellness experience to the front line leaders within organizations serving their communities.
Domenica is a local entrepreneur dedicated to educating, empowering and equipping our next generation of leaders.
Currently, you will find Domenica at the Girl Scouts Heart of Central California, supporting their Girl Scout leaders from Modesto all the way up to Mariposa.
Domenica, has a Master's Degree in Leadership and has worked in education for over 15 years.
Recently Domenica was honored by Hispanic lifestyle as 2019 Latina of influence, 2018 Outstanding Women by Stanislaus County Commission for Women and the Modesto Bee's 20 under 40.
Domenica Escatel, M.Ed
Chicana Inc. Founder
Join us for Chingona 101
209.543-5660
www.chicanainc.com
"Women are going to form a chain, a greater sisterhood than the world has ever known."
― Nellie McClung
Heather Raybourn
Director of Administration
Heather is the Director of Administration and serves on the Education Committee for the Women's Education and Leadership League. Heather develops strategic plans, outlines agendas, curates content and is the acting project manager for WELL's Education Committee.
Heather is an entrepreneur dedicated to leading, inspiring, and developing the women she serves.
Heather has served on the High Tea of Hope committee, raising awareness and funds to support victims of domestic violence. She has successfully turned several small organizations into profitable nonprofits and has a passion for creating the strategies and structure necessary to transform dreams into thriving organizations.
Heather is a proud mom of two boys. She enjoys traveling around the world visiting her son who is serving in the Navy.
Interested in Learning More About Our Online Curriculum?
We'd Love to Hear from You!
Fill out the form below for more information on our curriculum and signing up.
Or, give us a call at 209-765-8045.